BIG GAY RIVER FLOAT - NO BUS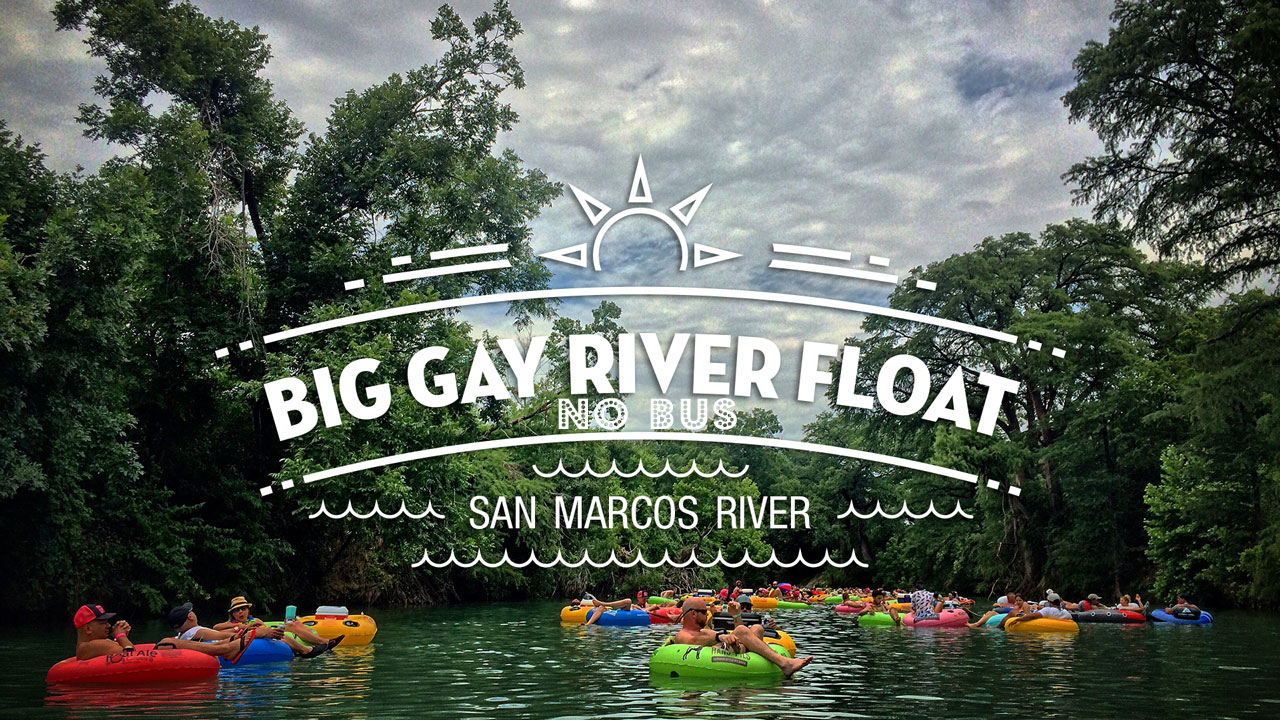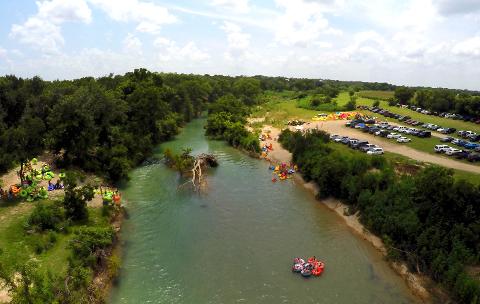 Duration: 6 Hours (approx.)
Location: Austin, TX
Product code: P5JTSS
Join us for our 4th Annual BIG GAY RIVER FLOAT on Sunday, June 2nd!!
This option is for those that are not riding the bus with us from Austin but still want to meet us at the river for the BGRF!
-Please meet the group at 2024 North Old Bastrop Hwy, San Marcos, 78666
-You will park here and join us right at the river drop.
-Includes floating with the group and one cooler tube for you to put your coolers in per five people.
-Float to last 3-3.5 hours depending on the speed of the river which is altered by the amount of rain we get.
-Float is BYOB, please bring your beverages in your own cooler with ice prior to arrival. No glass or styrofoam coolers are allowed in the river.
-At the end of the float we will provide a shuttle to take you back to the start where your vehicle is!
FULL DETAILS:
Float Location & Check In
You may register at the drop point between 1:00pm and 2:00pm. We plan to have the large group get in the water around 1:30pm when the buses arrive from Austin, you are welcome to join them all at 2pm or if you prefer you may get in the water right after you check in.
You will drive straight to the place where we enter the river and park your car there, we will then bus you back to your cars at the end of the float. The google address is 2024 N Old Bastrop Hwy, San Marcos, 78666. You will actually drive 1/4 of a mile past that point to the drop point on the San Marcos River (picture attached). We will have a tent set up where you will check in, sign the waiver and get your wristband - look for our "LOCAL" sign. You do not need to print your ticket, just have your confirmation number handy in your email. We do allow name transfers. If you are lost please text 630-531-8417 to be sent a dropped pin.
What To Bring / At The River
Please bring your own coolers, ice and beverages!
There is No Glass or Styrofoam allowed on the river. Don't forget to bring water and put on sunscreen. You will grab a tube for yourself and a tube with a bottom (one per group) for you cooler, load your coolers and get into the river, bring rope if you would like to tie to your friends. We will also have can bags for you to tie to your coolers. DO NOT LITTER AT ANY TIME. You will exit at Texas State Tubes at the end of the float which is next to Don's Fish Camp. If you miss the exit point (picture attached) it's very hard to paddle back! We do not allow outside flotation devices. If you do bring them, use them as flair rather than for function!
Leave Items In Your Car
We recommend packing very light and only taking yourself, your suit, a credit card and your ID on the river (if you have a pocket that will hold them safely), sometimes law enforcement will randomly check IDs and issue tickets if you don't have it on you. People tend to lose shirts, phones, cameras etc if they take them on the river.
Return & After Party
As previously stated, we will take you back to your vehicle at the end of the float, buses will depart as loaded. Stonewall Warehouse will be hosting the San Marcos after party and RAIN on 4th will hold the Austin after party.
Social Media
Please follow @austintourco and @therepubliq on social media and upload your pics using the hashtags like, #atc #gaytripper #bgrv #therepbuliq #bottomsup #experienceourlifestyle #lovewins etc! We will be giving away spots on some of our other experiences to those with the most festive posts!

We will send out a "Lost and Found" email on Monday for anything that was left behind. For any questions please email ebuthman@austintourcompany.com and day of you can call 630-531-8417.